'[DSP]/DSP240x'에 해당되는 글 11건
[TMS320F2401 EVM] 부트모드 설정
Boot Loader
Boot ROM is a 256-word ROM mapped in program space 0000h?00FFh. This ROM will be enabled if the
BOOT_EN mode is enabled during reset. Boot-enable function is implemented using combinational logic of the
TDI, TRST, and RS pins as described below. The on-chip bootloader is invoked when:
TRST = 0
RS = 0
TDI = 0
(In addition to the three pins mentioned above, the application must ensure that PDPINTA stays high during the
execution of the boot ROM code.) Since it has an internal pulldown, the TRST pin will be low, provided the JTAG
connector is not connected. Therefore, the BOOT_EN bit (bit 3 of the SCSR2 register) will be set to 0 if TDI is
low upon reset. If on-chip bootloader is desired while debugging with the JTAG connector connected
(TRST = 1), it can be achieved by writing a "0" into bit 3 of the SCSR2 register.
부트모드 진입을 위한 초기값
[TMS320F2401 EVM] 보드 제작

TMS320LF2401 EVM
32Pin의 초소형 DSP 테스트 겸으로 제작했는데 아직 테스트는 못하였다.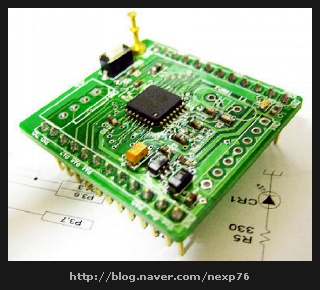 만능기판에 연결한 사진
TMS320LF2401 - 기능 및 특징
블록도
핀정의
[TMS320F2403 EVM] 관련 자료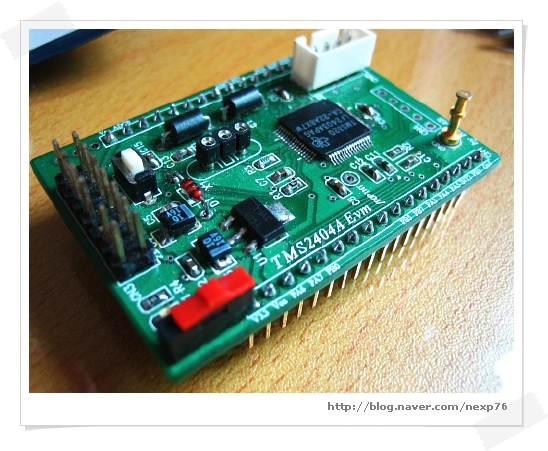 회로도

dsp2403_sch.pdf



TMS320F2403A 칩을 이용한 EVM모듈